The Choice Card is essentially a merchandise credit. You can apply its value to the retail branded gift card you prefer.
Gift cards are virtual
You will be directed to a web page that displays a unique code (and sometimes, a PIN)
IMPORTANT: Treat codes with the same level of security and protection as cash!
The gift card value (and codes) cannot be transferred to other payment methods (like ApplePay)
Here's how:
These instructions apply if you received a link via email to redeem an eGifter Rewards Choice Card.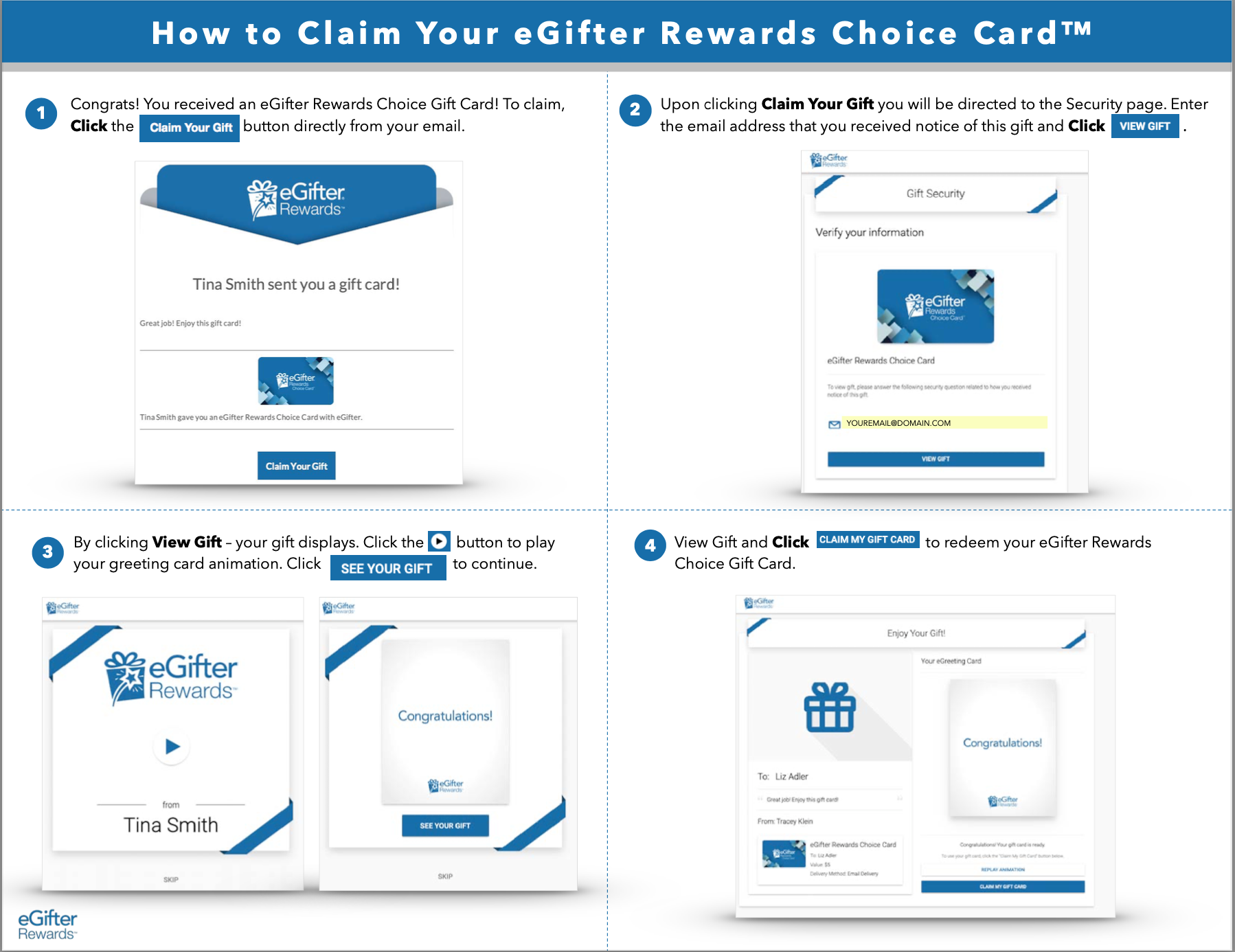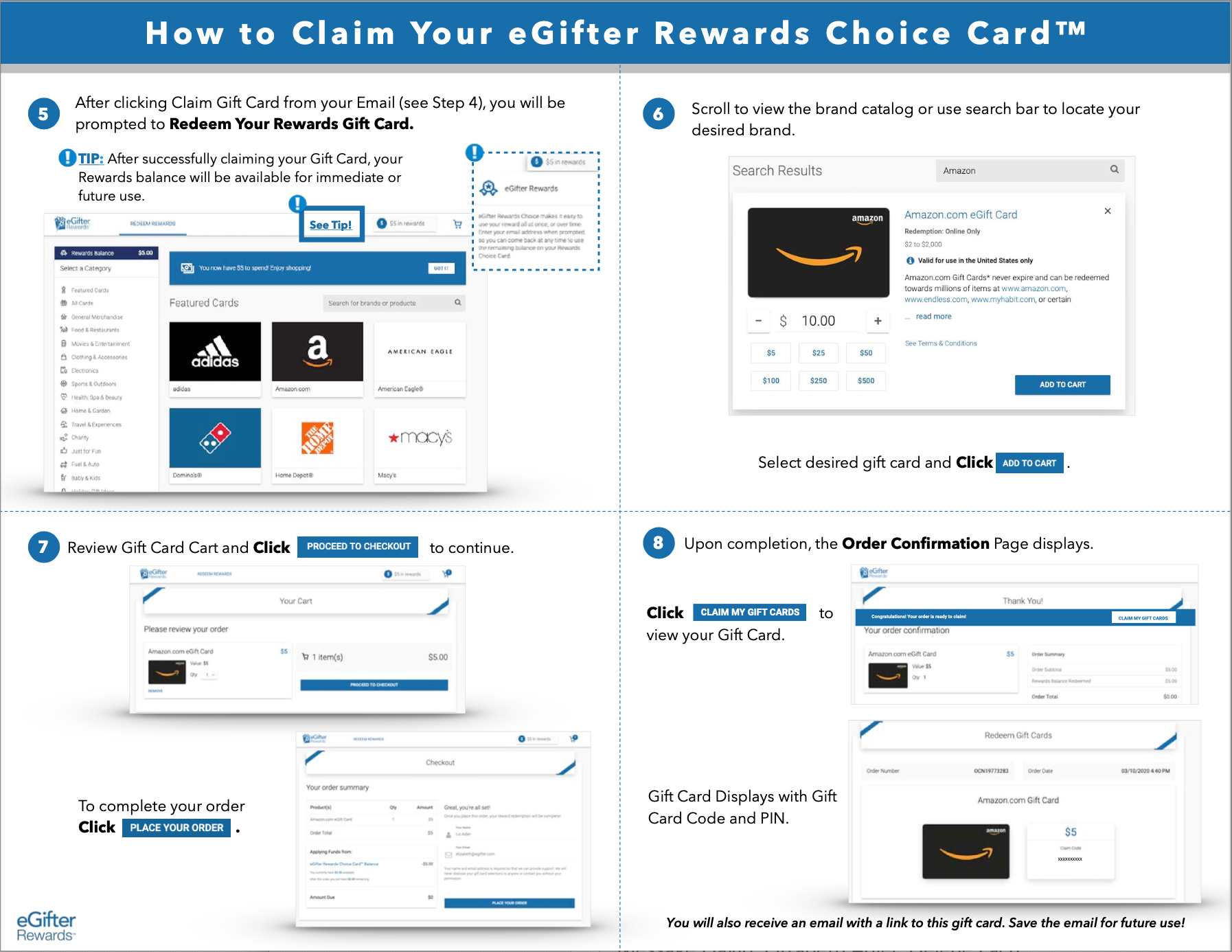 --